Exhibitions
I'm Imagin-
ing a home –
Göteborgs
Konsthall
100 years  
Date
9 Jun 2023 – 27 Aug 2023
Location
Göteborgs Konsthall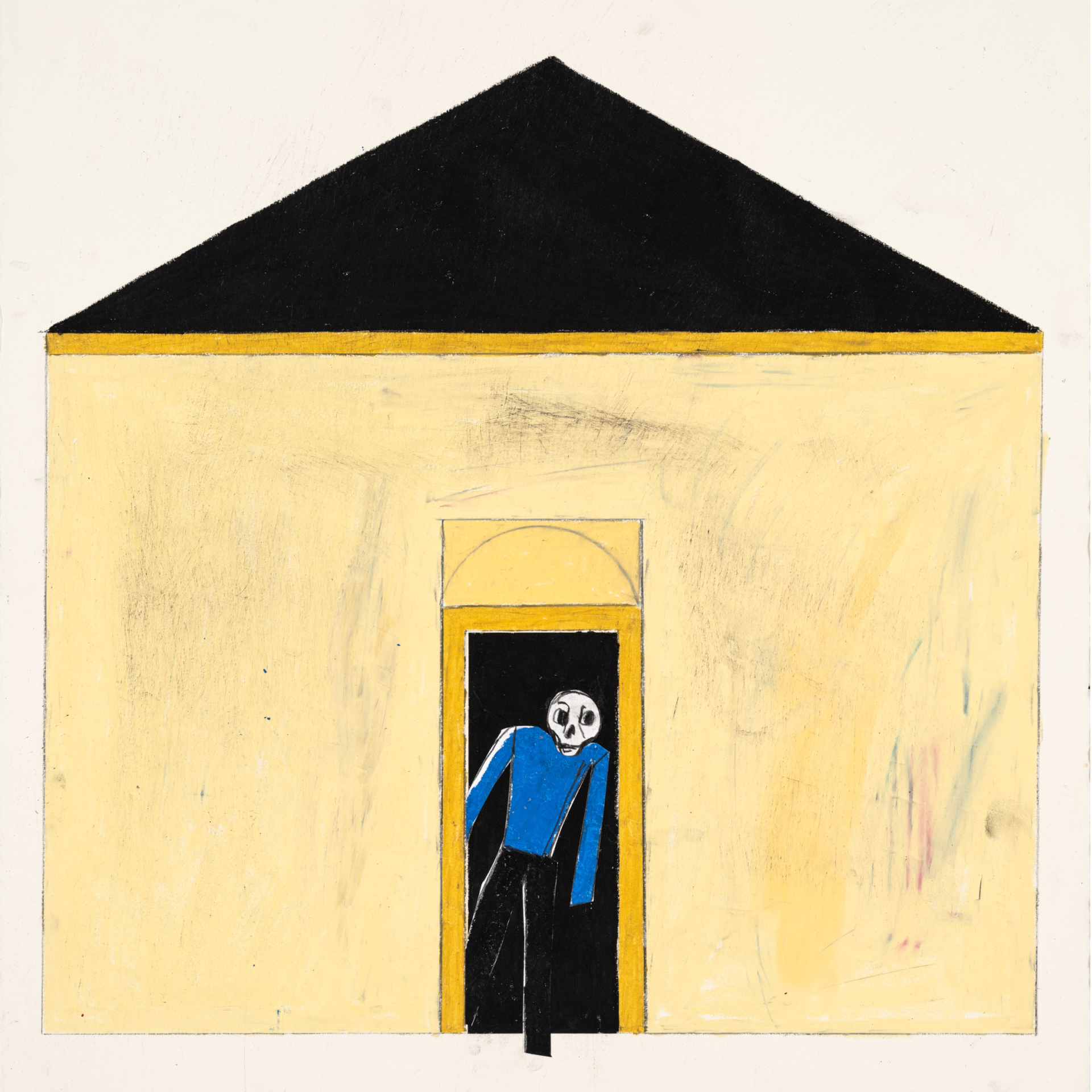 Daniel EKTA Götesson, 2023
Jag föreställer mig ett hem – Göteborgs Konsthall 100 år [I'm Imagining a Home – Göteborgs Konsthall 100 Years] is a sprawling group exhibition celebrating the centennial anniversary of Göteborgs Konsthall by highlighting a broad selection of artists living and working in Gothenburg today.
"It's fascinating to think that Göteborgs Konsthall has been a place for discovery, wonder, and inspiration for an entire century.

To celebrate our anniversary, we want to focus on the rich and diverse art scene that Gothenburg has today.

Art is an important part of Gothenburg's identity and soul. We also want to celebrate a future that extends beyond these walls, where Göteborgs Konsthall continues to be a place for inspiration and innovation."

– Ann-Sofi Roxhage, director Göteborgs Konsthall
The exhibition is a tribute to the local art scene, while reflecting our city in all its nuances. The title is inspired by a line from a poem by the Gothenburg-based poet Rasha Alqasim, Jag matar kriget med dem jag älskar [I Feed the War with the Ones I Love]. By linking the city as the home of the participating artists with Alqasim's thoughts on what a home is, the home emerges as a social body, as brick, security, and community. But also as wounds, violence and loss. 
The home is our place of birth, that place we leave behind, and the destination of our wandering. It is a place of ideological disagreements, creating and harbouring our lives, memories and stories. A place that sets the conditions for but also enables negotiation. A place that comes to life through those who live and die there. That encloses us with its walls, embracing some but excluding others.
In constant motion
In a variety of artistic styles, thematical approaches, materials and methods, the city appears as a place of perpetual transformation, many-layered and evasive. At once both a living organism, like the structures that we ourselves create or tear down. Different kinds of "we", arising in unison and conflict. Thus, Göteborgs Konsthall is filled to the brim with new and older works, including photography, painting, installation, video, performance, ceramics, and textiles. Together, they give a contradictory and multifaceted picture of the contemporary world.
Drömmarnas monument [The Monument of Dreams]
The exhibition extends out to Götaplatsen, with Drömmarnas monument [The Monument of Dreams], a Gesamtkunstwerk, a social sculpture, and a three-month manifestation for freedom in the arts in Gothenburg. The work serves as a stage for the artist-driven and communal forces that characterise the soul of the city. This is a temporary collective structure that during the exhibition period is a forum for creativity and discussions about current arts policy, gentrification, and the conditions for art in the city.
A City of Art 
Despite its diversity, the exhibition only features a small selection of the city's many artists and cultural workers. As a city, Gothenburg cannot exist on its own; it relies on many individual and collective efforts. With this exhibition, we want to highlight the constant work on continuing to imagine what our home could be.
Festival
Jag föreställer mig ett hem – Göteborgs Konsthall 100 år begins with a three-day festival (9 – 11 June), with a programme packed with art, music, poetry and creativity, along with great food and drink. 
Welcome! 
_____ 
Participating artists
Meira Ahmemulic, Kasra Seyed Alikhani, Fredrika Anderson, Hanna Antonsson, Zehra Ay, Amanda Björk, Trinidad Carrillo, Malinn Daengtakote Petersén, Jacqueline Forzelius, Mathilda Frykberg, Rakel Bergman Fröberg, Tekla Bergman Fröberg, Daniel Götesson EKTA, Sian Hedberg, Fanny Hellgren, Margarita Iribarren, Ismaila Jallow, Eva Linder, Luna Lopez, Eric Magassa, Olof Marsja, José Luis Martinat, Lennart Navarrete, Enver Ramirez, Roger Risberg, Linda Tedsdotter, Fredrik Åkum. 
Drömmarnas monument [The Monument of Dreams]
Stefan Karlsson, Sebastian Rudolph Jensen, Emelié Sterner, Alice Deimante Neimantaite, Carl Norén, SPEAKERBREATHER (Adam Ward and Louise Hornberg), Avgvsx, Lina Ekdahl, Martin Fridén and Gift Kultur, Elisabet Landin, Ossian Melin och Emma Khanafer, Karin Likben and Ina Lidman, Björn Perborg, M.ontr.eu/x, Grunden Media, Conjectum, Anders Lindberg / Green Woodwork, Bubblan, Göteborgs Stadsbibliotek, Infra Artist Collective, Drömmarnas Kaj & Kultur. 
www.drommarnasmonument.com. 
Curators for the exhibition
Dorna Aslanzadeh, Stina Edblom, Liv Stoltz and Daniel Ricardo Terres.