Artists
RAKEL BERGMAN FRÖBERG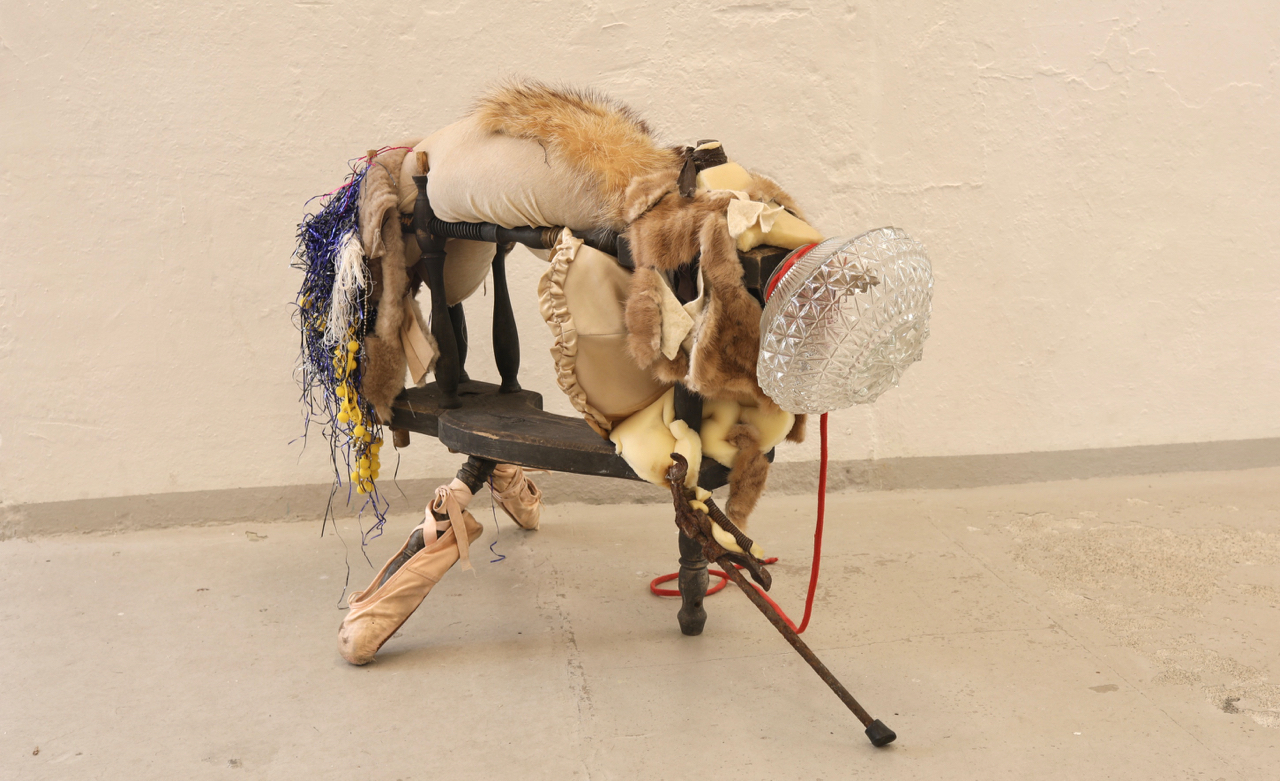 Hundarna; Portal, Leja, Tulia, Caberos, Marla, Lesja, Kauri & Saskia, Sapfo och Trägravyrer i urval, 2022-2023 Blandade material, glas, trä, metall, läder, tyg, parkettgolv, plywood, mdf, varierande mått. Courtesy: Konstnären
In an attempt to incorporate the past in the present, a totality is created based on combining memories and materials. Rakel Bergman Fröberg shows dogs with different names and appearances throughout the exhibition spaces.
The dogs are made of objects from her childhood home, mattresses, lamps, shoes and tights charged with specific stories. The past is allowed to live on and imbues the art objects through a healing, artistic process.  
Rakel Bergman Fröberg also shows a series of wood engravings made of parquet flooring, about the interfaces and encounters between different worlds: life and the afterlife, where the everyday meets chaos.
The pictures are carved memories of longing that outline the existential borders against the unpredictable contemporary world.