Artists
Mathilda Frykberg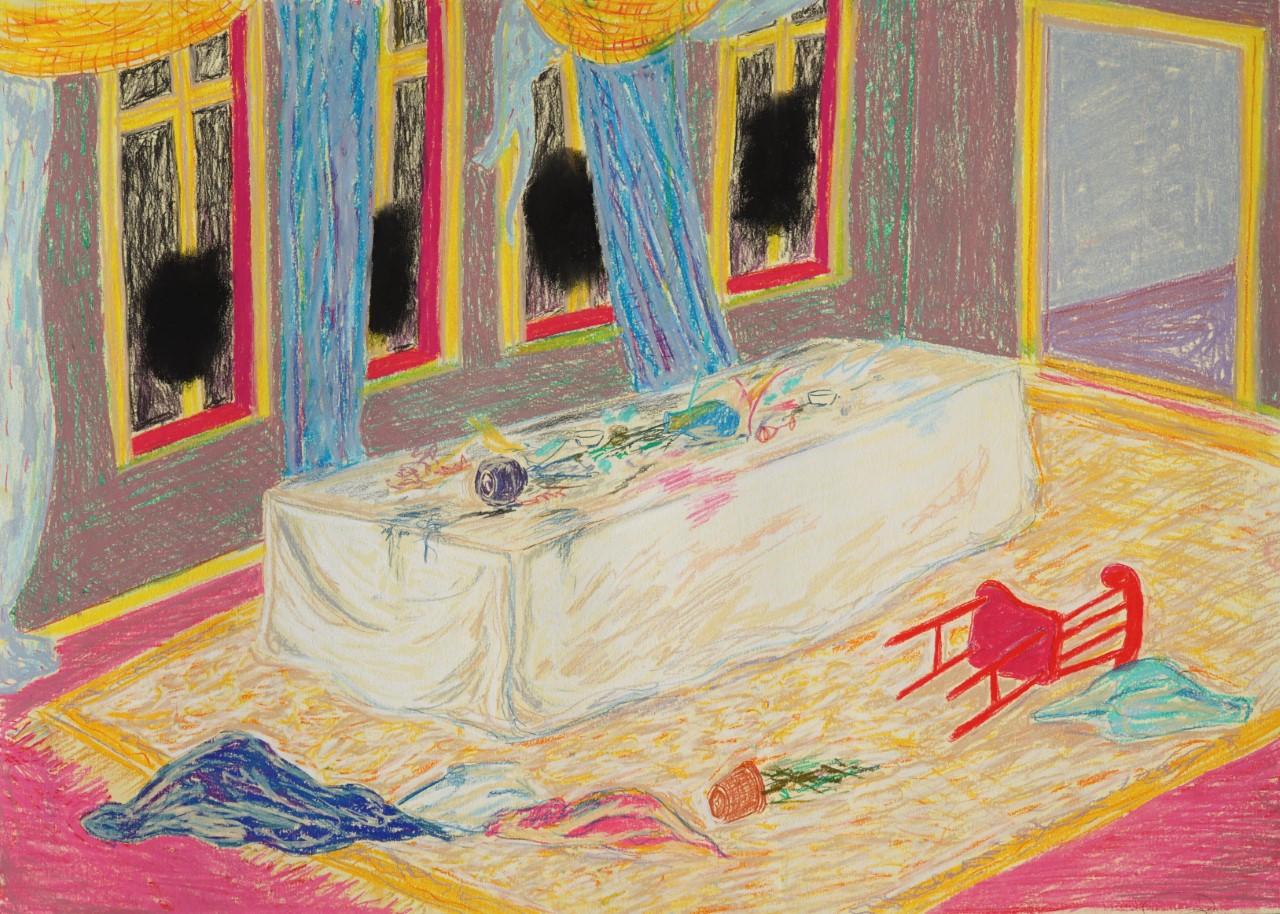 Kyrie eleison #1, #2, #3, #4, 2020  Torrpastell på duk, tapet, video, varierande mått. Courtesy: Konstnären, i samarbete med Gustav Leijelind.
Mathilda Frykberg's work is imbued with religious connotations, where the spiritual and artistic experiences are closely related. Where both, at their best, leave room for abstraction and a sense of meaning and enable new insights on an existential level. Kyrie eleison (Greek for 'God have mercy') is used in the Christian mass and is also a cry for help.
In Mathilda Frykberg's installation, the religious theme is brought to life through an exalted and desolate stillness – something has taken place in the rooms, but we don't know what. Frykberg highlights the relationship between food and themes such as decay and crisis.
Frykberg links them to the serious global grain shortage in 2022, a result of the war in Ukraine and the worst drought in east Africa in more than 40 years. A shocked world is reminded of the complex and precarious system of food production. Frykberg's installation invites questions about class and our relationship to food, the earth, our bodies.
This raises thoughts about the vanitas tradition of still-lifes, the Last Supper, disaster and the links between abundance and vanity. The title of the work leaves a question hanging in the air: to whom or what do we address our cry for help?