Artists
Fredrika Anderson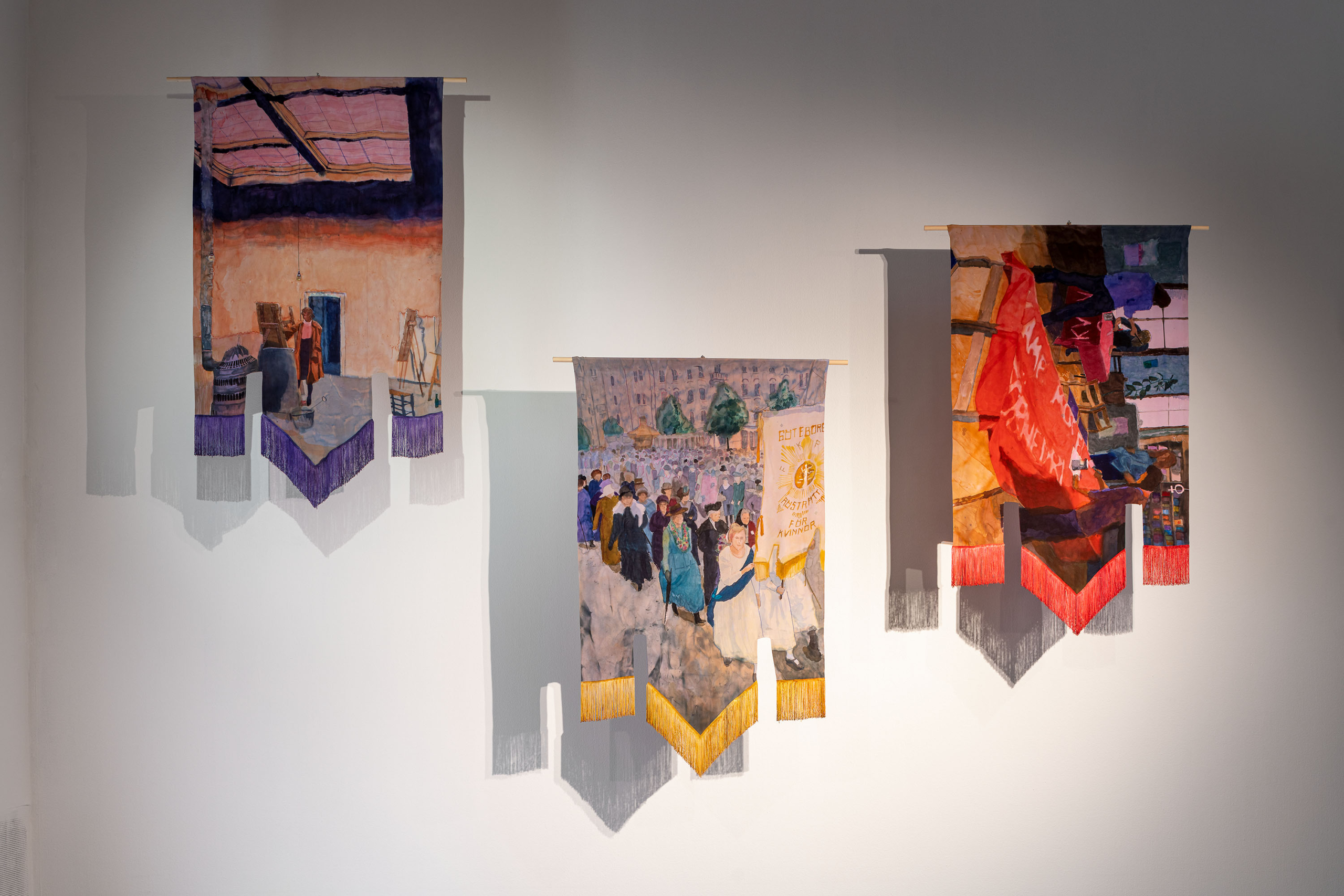 "To surrender is not an option, #1,#2,#3″. Courtesy: The artist. Thanks to Kvinnsam – national library for gender studies
"To surrender is not an option, #1,#2,#3″ is a series of paintings on silk. The three banners by Fredrika Andersson are modelled on the standards (flags hanging horizontally from a rod) used in demonstrations in Gothenburg on 2 June 1918 for women's right to vote. Later that year, parliament took the first decision on the way to universal suffrage.
The banners have no text message but show motifs based on photos from Gotheburg's historical archives. They depict the demonstration with the Swedish pioneer of women's suffrage Fredrika Frigga Carlberg at the front, behind the banner.
Another shows Göteborgs Konsthall, which housed the Valand school of drawing at the time. Here you can see the classic ovens that heated the Konsthall at the time. The third is a picture of a collective work process. The pink background colour of the fabric is from a dye made from cochineal bugs.
This pigment has been used since ancient times for various purposes, including lipstick. The pictures are displayed here as proposals, tributes and signals, ready to be taken down and paraded through the streets in demonstrations.