Artists
Kemang
Wa
Lehulere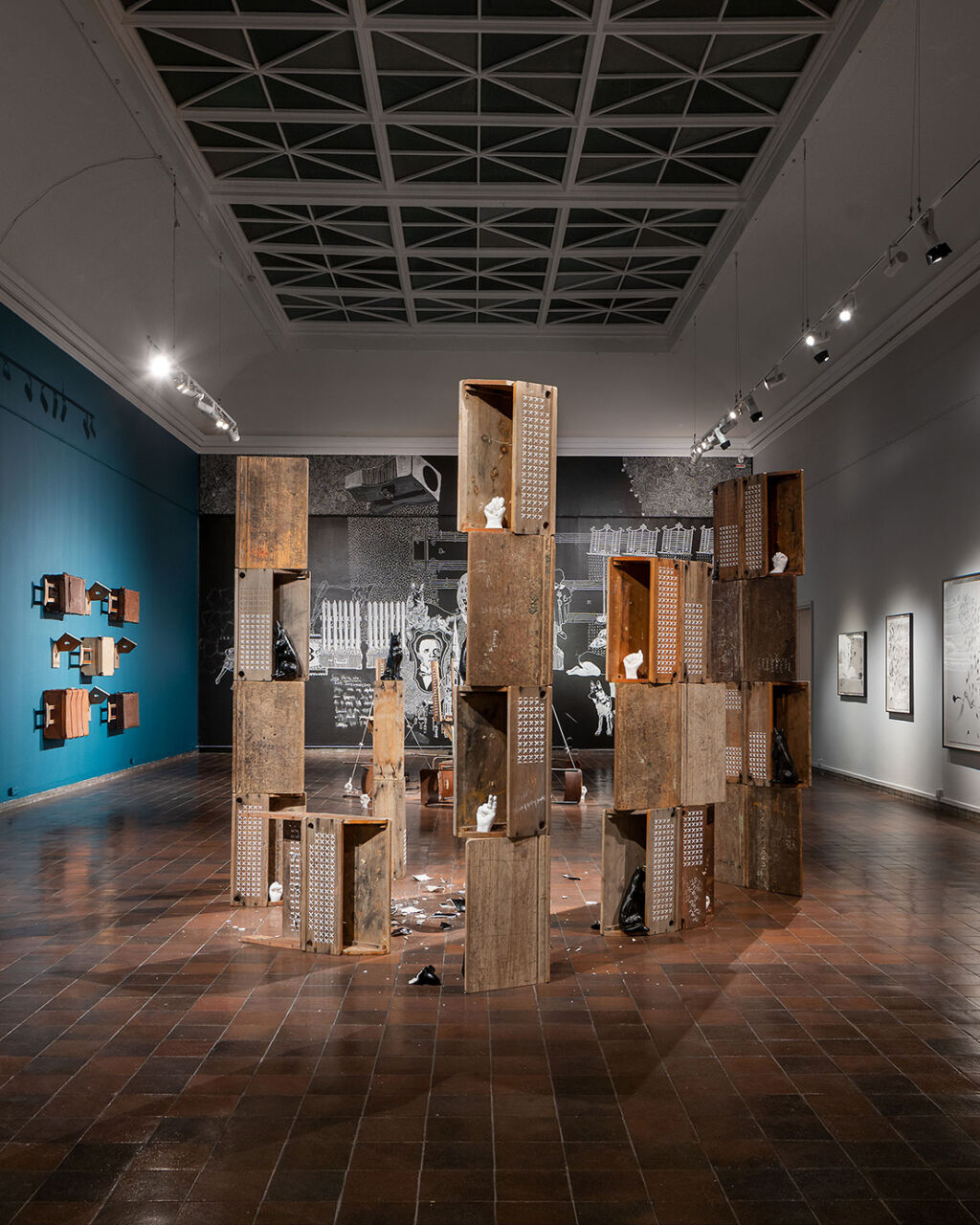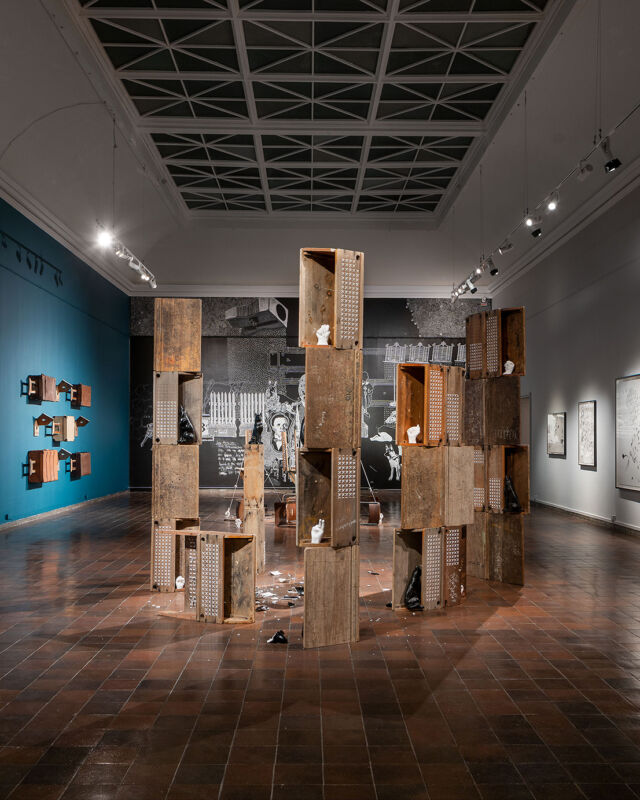 Kemang Wa Lehulere, installation view, photo Hendrik Zeitler
Kemang Wa Lehulere was born in 1984 in Cape Town, South Africa, where he lives and works. He is perceived as one of the most important representatives of a new generation of South African artists who is developing new artistic perspectives and narrative modes, as well as new forms of political action. In several works he has created a dialogue with the historic legacy of black South African musicians, authors and artists such as Gladys Mgudlandlu, Ernest Mancoba and journalist Nat Nakasa, in order to prevent their work and lives to sink into oblivion.
Wa Lehulere's recently presented his installation I cut my skin to liberate the splinter at Tate Modern, London. Recent solo exhibitions include Pasquart Art Centre, Biel (2018); Marian Goodman Gallery (2018); Deutsche Bank KunstHalle (2017); the Art Institute of Chicago (2016). Notable group exhibitions include the 58th Venice Biennale (2019); the 14th Sharjah Biennale (2019); 11th Mercosul Biennial (2018); Performa 17, New York (2017), and at Fondation Louis Vuitton, Paris (2017).
Kemang Wa Lehulere was a co-founder, in 2006, of Gugulective, an artist-led collective based in Cape Town, and is a founding member of the Center for Historical Reenactments in Johannesburg (2010–ongoing). He was jointly awarded the 15th Baloise Art Prize at Art Basel in 2013 and is the winner of the 2015 Standard Bank South Africa, Young Artist Award.