Artists
RoxY
Farhat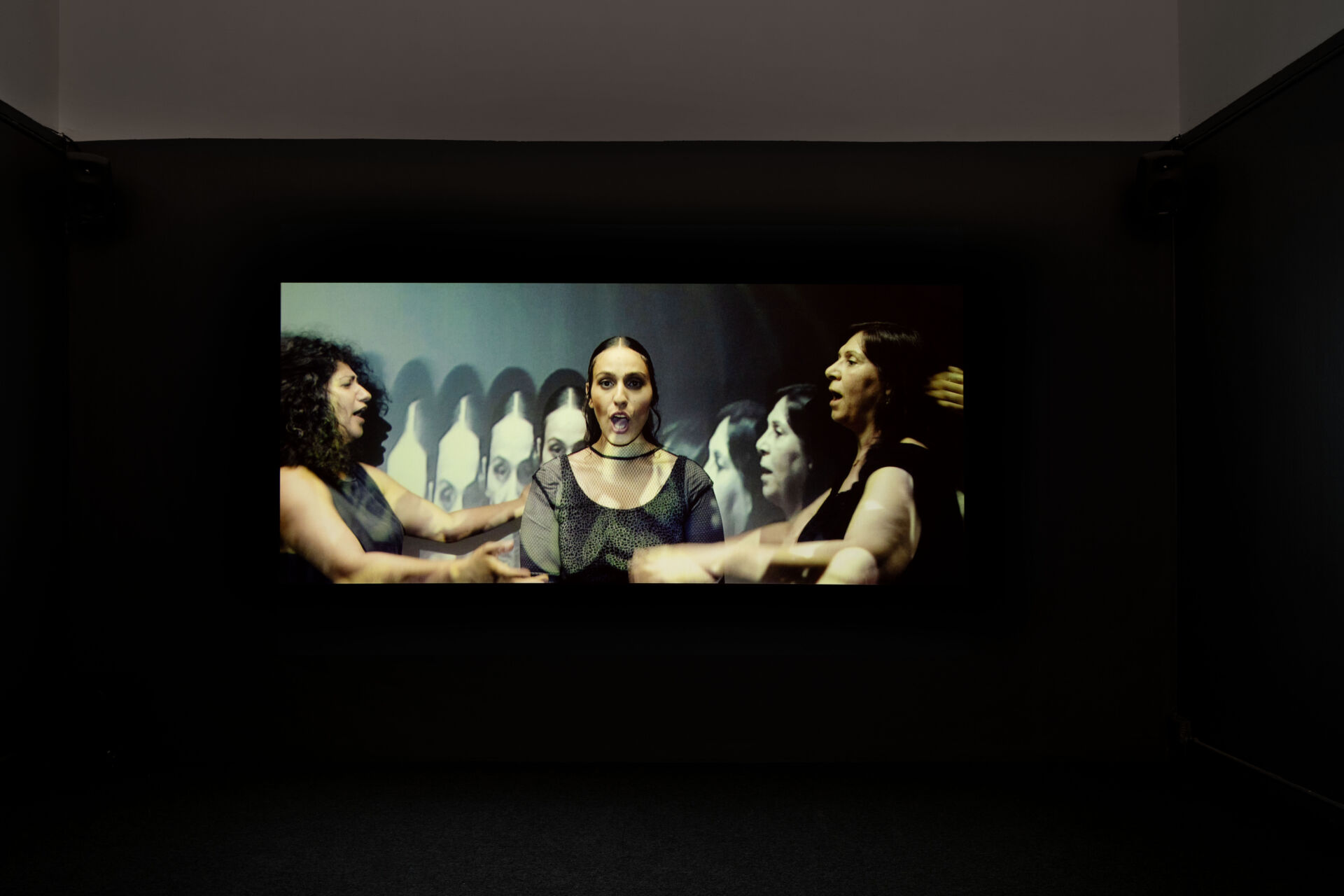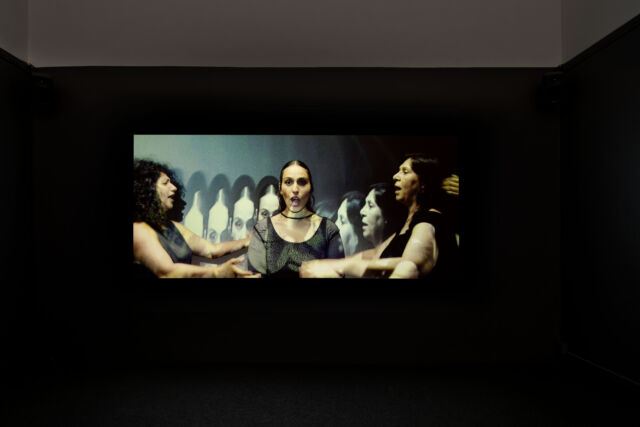 Roxy Farhat, Zhala, I'm In Love. Photo Hendrik Zeitler.
Roxy Farhat is an artist and director. She was born in Tehran, Iran (1984), and lives and works in Stockholm.
Farhat's artistic work includes visual art, performance, film, music video and more. Between politics and the aesthetics of the commercial sphere, Farhat raises feminist and anti-capitalist questions in her art, and questions established identities. Her work is often presented with a kitschy humorous tone rooted in a political seriousness and women's rights.
Farhat is educated at Konstfack in Stockholm and the University of California in Los Angeles. Her work has been shown in several solo and group exhibitions in Sweden and internationally including Moderna Museet, Stockholm, Bonniers Konsthall, the Southbank Center in London and at the Haugar Vestfold Kunstmuseum in Norway.
At Göteborgs Konsthall, Farhat participated in the exhibition Our Red Sky, 2020 – 2021.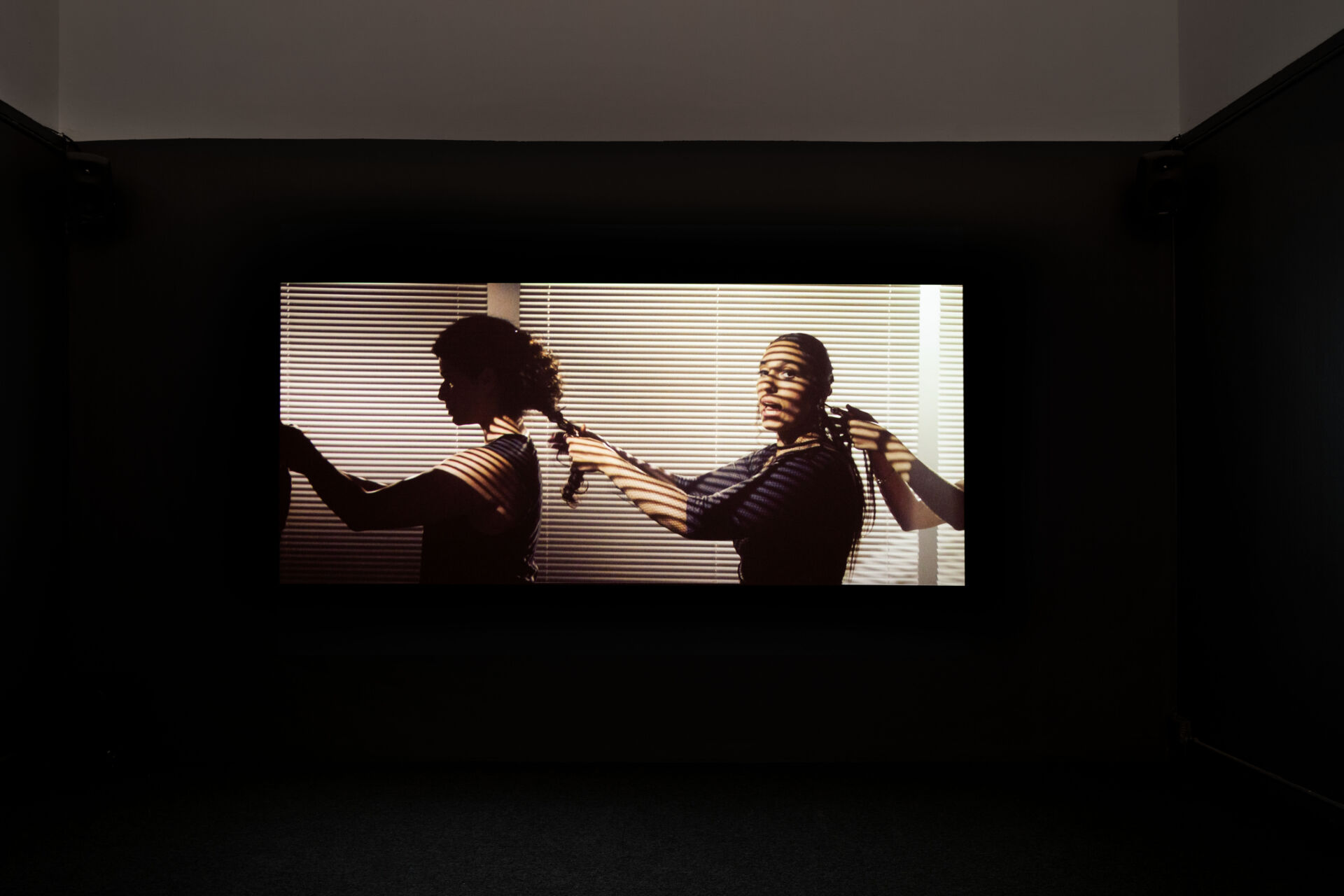 Farhat's participation iN Our red sky
In the exhibition Our Red Sky, Farhat presented the video work I'm in Love, which she directed, produced and edited for the singer Zhala's single with the same name. The video shows a group of women of different ages, meticulously plaiting one another's hair, which becomes an extension, linking them together. In I'm in Love, the women are united, they care for one another, and they almost seem unusual in all their ordinariness. Lyrics and imagery both relate in different ways to touch, longing, the need for closeness, and the collective strength that can be derived from them.
Farhat often appears in her own work. In I'm in Love, Farhat is one of the many women. She uses music videos as an artistic medium, frequently including satire and parody in her approach. The tone in this work, however, is far from satirical; instead it is in equal parts tender and serious. The song is about the big love. The earth-shattering, life-sustaining love, love for sisters, mothers and friends.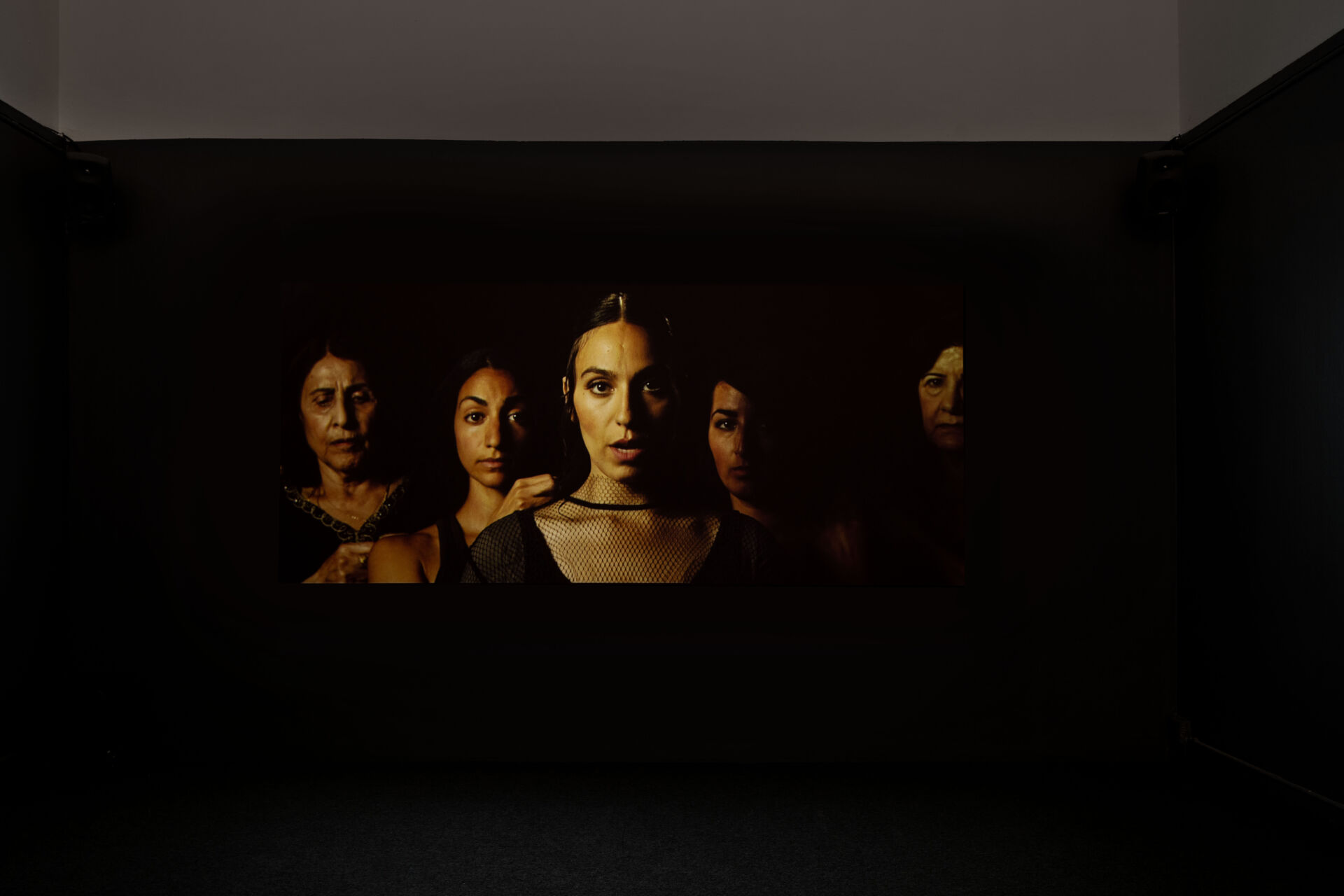 Behind the Scenes
Before the exhibition Our Red Sky, Farhat recorded a video greeting. In the film clip, she talks about her methods as an artist and video director and about the making of I'm in Love. We also get to see a short clip from the video.