Artists
Gabrielle Goliath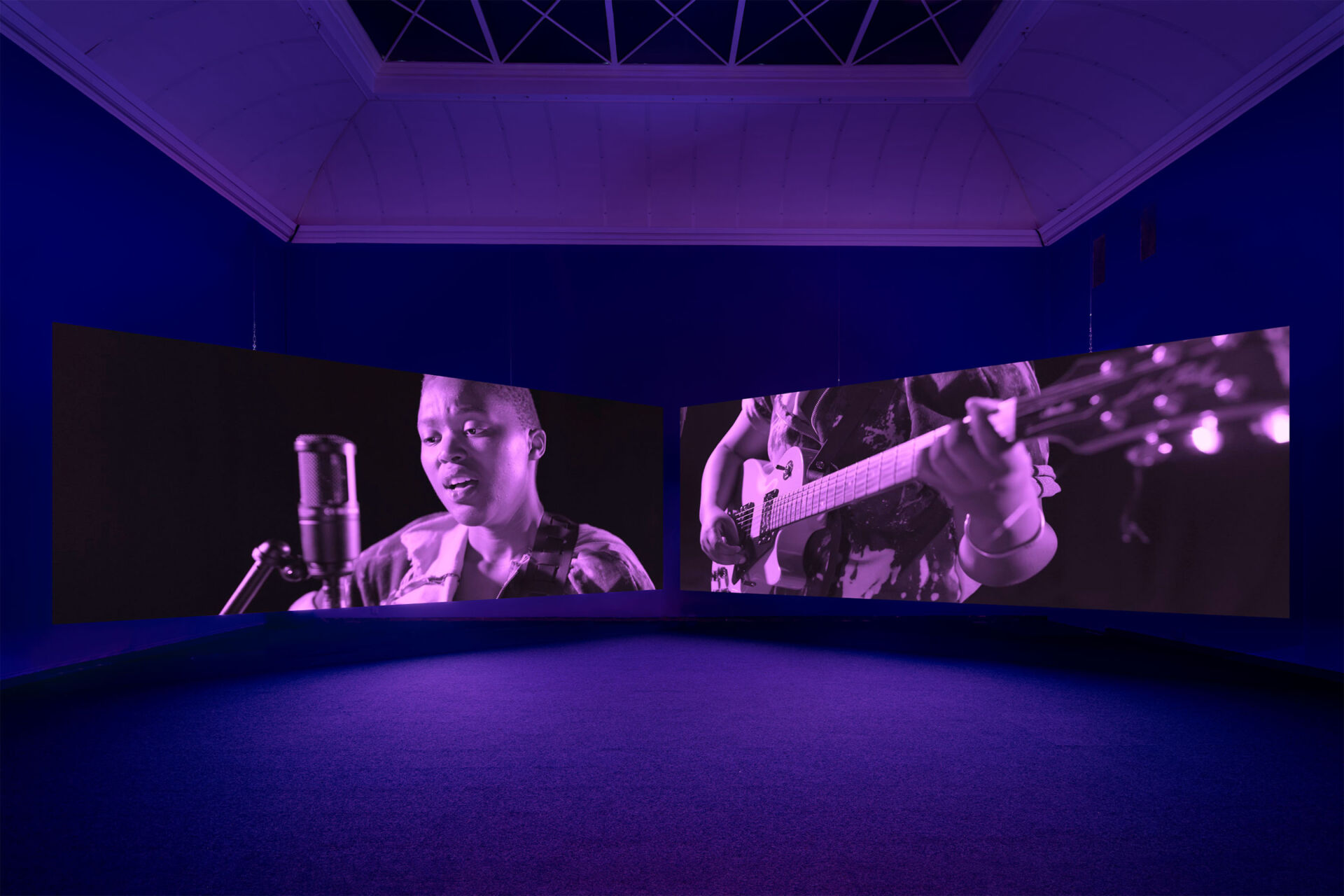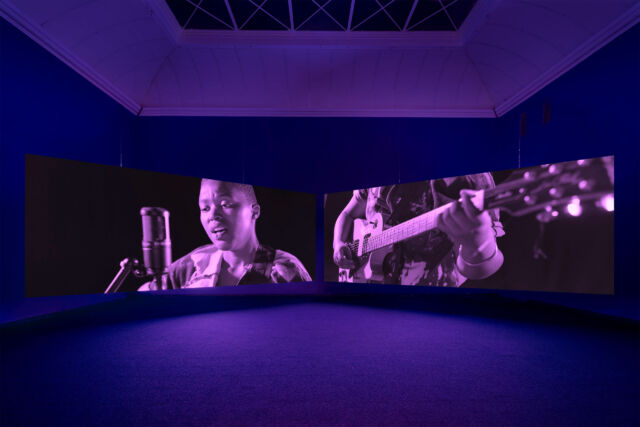 Gabrielle Goliath, This song is for …. Photo Hendrik Zeitler.
South African multimedia artist Gabrielle Goliath deals with unprocessed traumas of slavery, colonialism and apartheid, and the consequent violence of patriarchy and rape culture that make black, brown, feminine and queer lives precarious – not only in South Africa but globally.
Gabrielle Goliath's practice works with and within the histories, life worlds and present-day conditions of black, brown, femme and queer life, refusing its terminal demarcation within a racial-sexual paradigm of violence that governs post-colonial/post-apartheid social worlds. For Goliath, this is the life-work of mourning; "for to imagine and seek to realise the world otherwise is to bear with us those lost to or still surviving an order of violence we hope to and must transform".
Exhibitions include among others Talbot Rice Gallery, Edinburg; Konsthall C, Stockholm; Musée d'Art Moderne, Paris. Her work features in numerous public and private collections, including the TATE Modern, Iziko South African National Gallery, Johannesburg Art Gallery, and Wits Art Museum.
At Göteborgs Konsthall, Goliath participated in the exhibition Our Red Sky 2020–2021.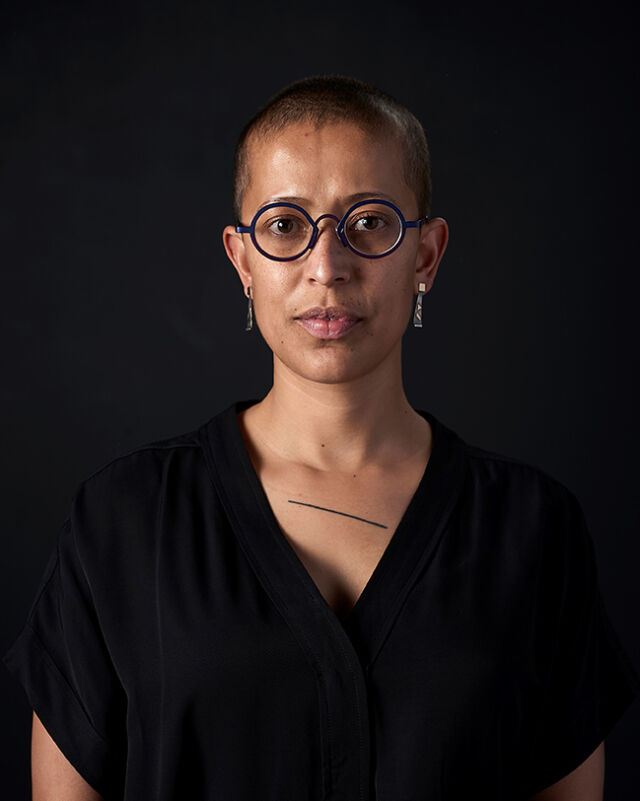 The exhibition Our Red Sky
In the exhibition Our Red Sky Goliath participated with the installation This song is for … from 2019. It is a sound, video and text installation that foregrounds the lived experiences of survivors of rape, and their everyday claims to life, hope, faith and joy. This song is for … is a collection of video works, each based on a song dedicated to a survivor of rape. As collaborators on the project, each survivor was invited by Goliath to share with her a song of deep personal significance – one that evokes for them a sensory world of memory and feeling – as well as a colour of their choosing and a written reflection. Goliath then approached a number of women and gender-queer led musical ensembles asking them to interpret and perform these dedication songs. Leading South African musicians present new versions of familiar songs, including Bohemian Rhapsody, Ave Maria, and others. In the exhibition we presented five songs in a series of thirteen recorded lyrics.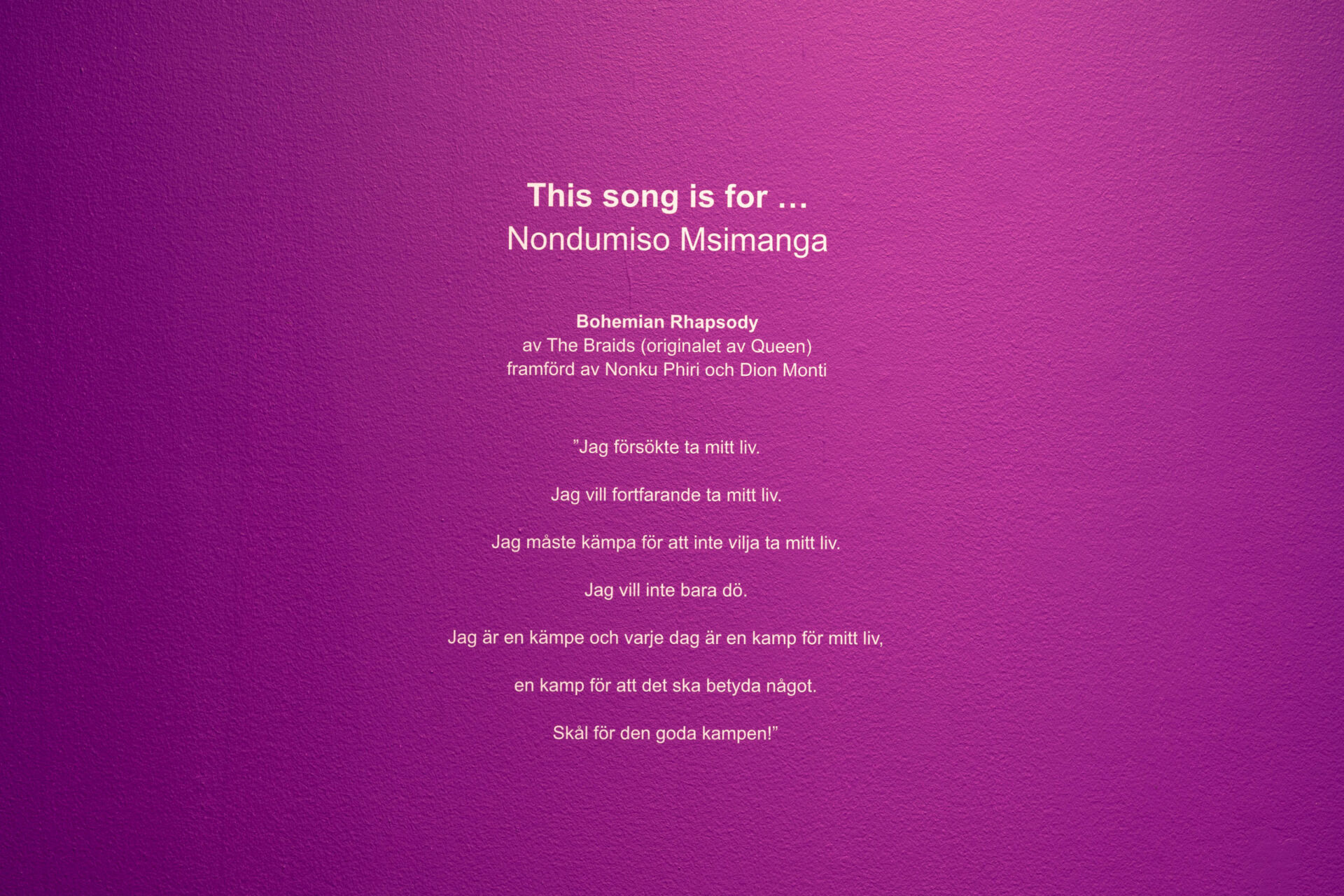 In the course of each song, a sonic interference is performed; a recurring musical rupture recalling the effect of a scratched LP record. This repetitive "glitch" invites participants to immerse themselves within a sonic space of traumatic recall. Here, the violence of rape and the psychological after-lives that emerge in its wake become painfully entangled with the personal and political struggles of the survivors themselves, to life and dignity. Instead of conventional therapy, Goliath allows art to facilitate forms of empathic encounter, in which the differences that mark our experiences of the world form the basis for mutual recognition and consideration.
Goliath introducing her work
The installation evoked a lot of thoughts and feelings in our visitors. In the film clip, Goliath describes how she works to be able to tackle difficult topics, such as violence and rape, without exploiting or further perpetuating a form of violence against those who have already been exposed.