Exhibitions
HERE
Phoebe Boswell
Date
2 Feb 2019 – 14 Apr 2019
Location
Göteborgs Konsthall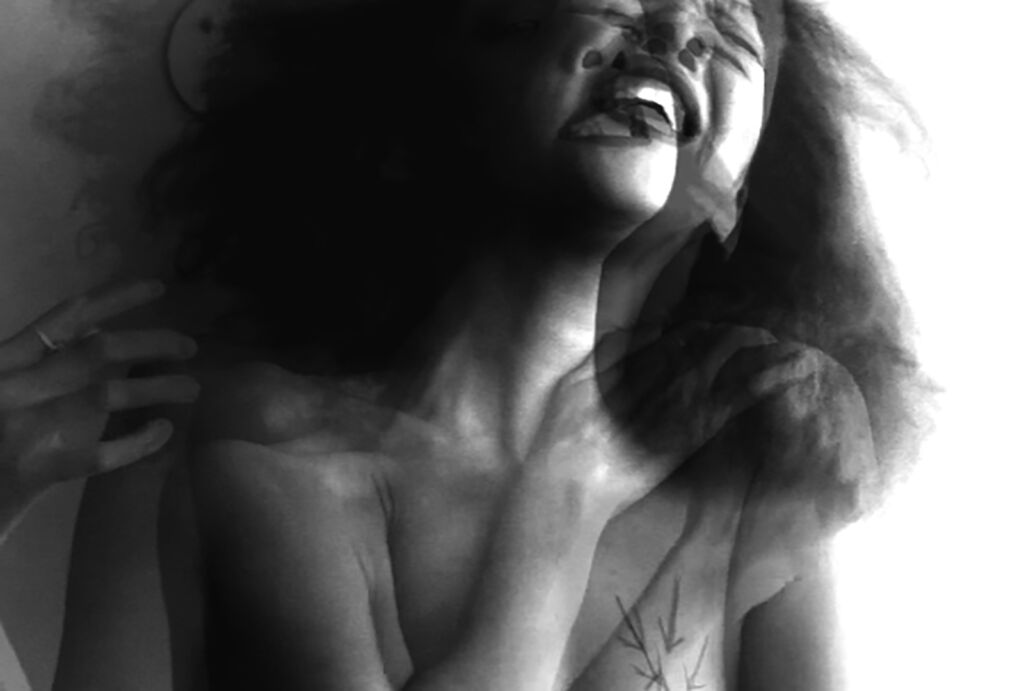 Göteborgs Konsthall proudly presented the exhibition Here, the first Scandinavian solo exhibition of artist Phoebe Boswell. Boswell's multidisciplinary art practice is anchored to a restless state of diasporic consciousness and engages in questions of collective memory, personal identity and what it means to be "home." She creates layered, deeply immersive multimedia installations which center and amplify histories that—like her own—are often systemically marginalized.
The exhibition, brought together distinct themes in the artist's oeuvre which each address what it means to belong, particularly from the perspective of the racialized, sexualized and gendered "other." The journey begun by observing the social structure of the city of Göteborg from the point of view of an outsider; she then invited us to join a protest of animated women insisting themselves upon the male dominated space of the art gallery; and concluded in an interrogation of the interiority of the body, with an emotive response to grief, healing, and the poetics of endurance, which encourages the audience to remember that, even at times of deep trauma, we are, indeed, still here. The works in the exhibition bear witness to the artist´s own personal journey, using art-making to explore a landscape of migration, trauma and resistance. As such, she invited us to witness a voyage of discovery, resilience and possible renewal.
The exhibition Here was curated by Liv Stoltz, curator at Göteborgs Konsthall and presented in association with exhibition partner, New Art Exchange, Nottingham, UK.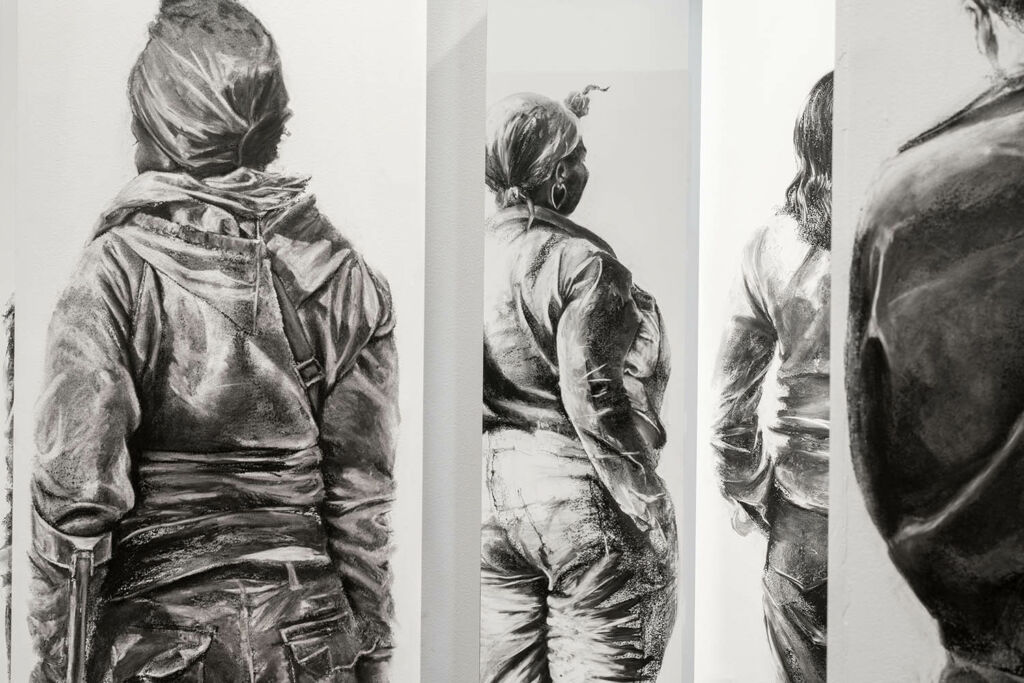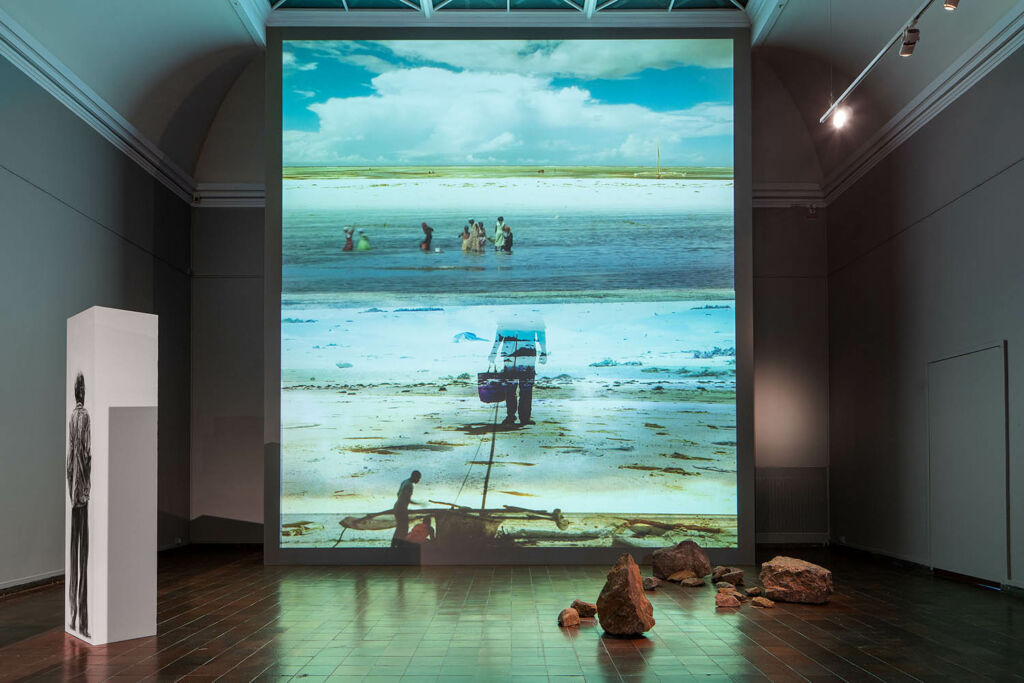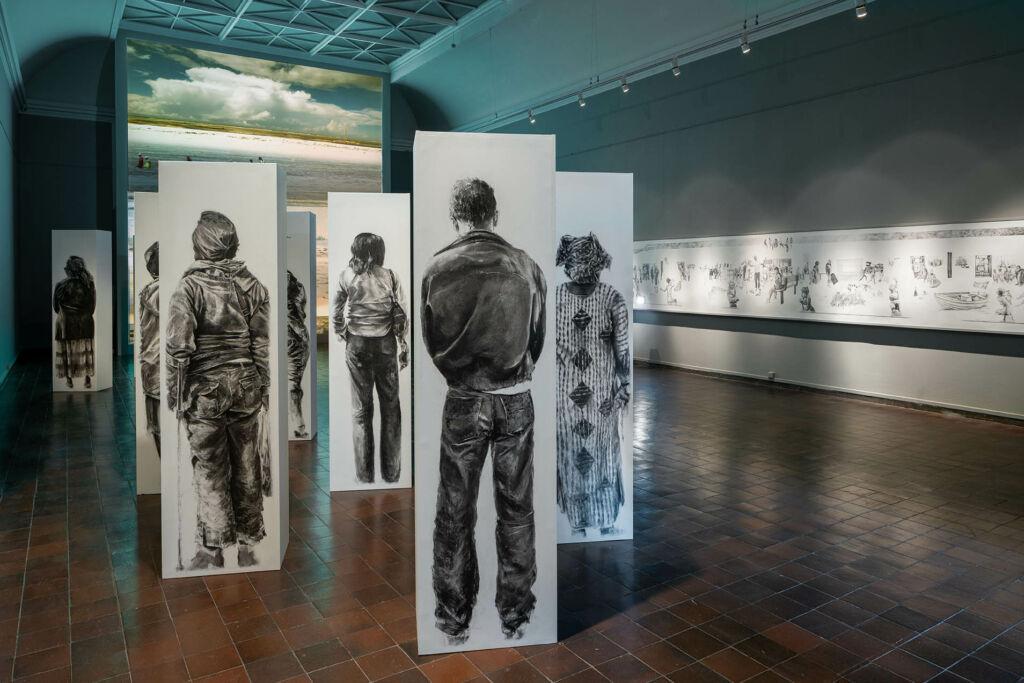 about Phoebe Boswell
There are no artists