Exhibitions
Gibca
2023
Date
16 Sep 2023 – 19 Nov 2023
Location
Göteborgs Konsthall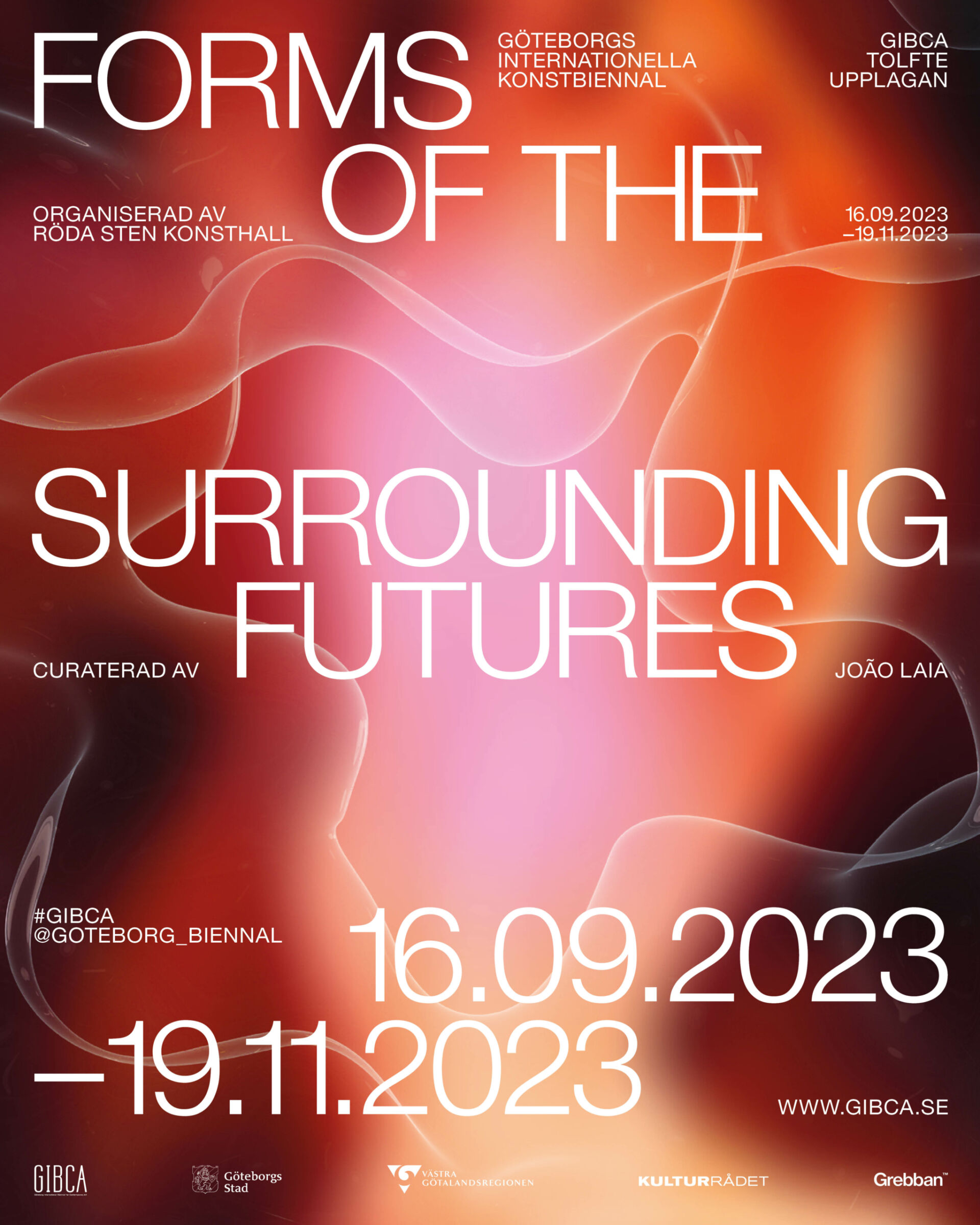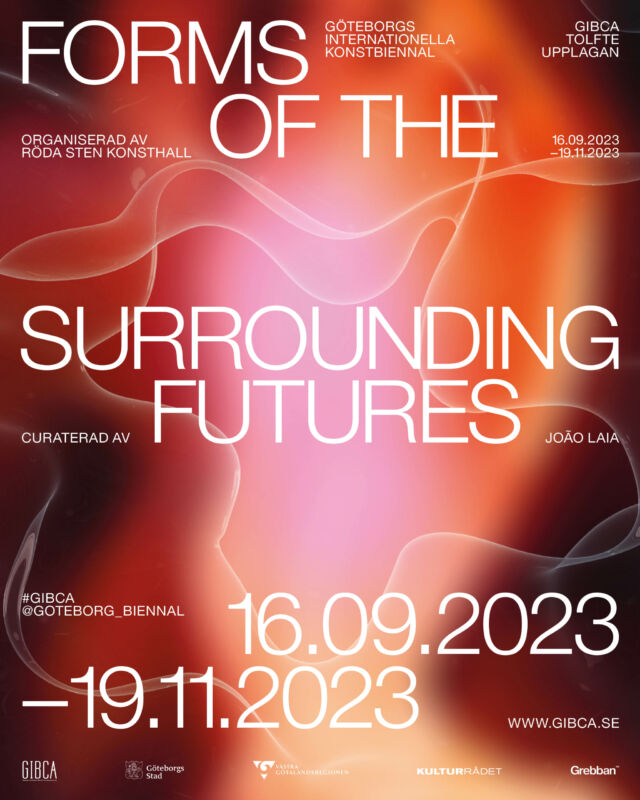 Welcome to the exhibition forms of the surrounding futures, the twelfth edition of GIBCA – Göteborg International Biennial for Contemporary Art. At Göteborgs Konsthall we will present the artists Tarik Kiswanson, Guadalupe Maravilla, Outi Pieski, P. Staff, Iris Touliatou, Ana Vaz and Osías Yanov.
We are inhabiting a period of abrupt change recently defined as permacrisis. In western thought, such moments have regularly correlated with a failure to imagine multiple configurations for tomorrow. However, this is not the only prospect available. 
forms of the surrounding futures adopt queer as an expanded perspective to challenge dominant narratives, replacing them by a broad rethinking and remaking of bodies, spaces and times. By embracing different agencies in a nonconforming affinity, they question the constructed features of the present and promote the emergence of various futures. 
forms of the surrounding futures propose cognitive, emotional and sensual forms of engagement, materialising communal moments of othering and estrangement. Projecting a polyphonic and multi-sensorial set of positions, they celebrate and empower our collective ability to imagine and rehearse worlds to come.
forms of the surrounding futures is curated by João Laia. Laia is the Chief Curator of exhibitions at Kiasma – Museum of Contemporary Art, Helsinki, and has a background in social sciences, film theory and contemporary art.
Artists
Sophia Al-Maria / Adam Christensen / Joana da Conceição / Niko Hallikainen / Rodrigo Hernández / Sky Hopinka / Maria Jerez / Agnė Jokšė / Kem / Tarik Kiswanson /Yong Xiang Li / Yarema Malashchuk & Roman Khimei / Guadalupe Maravilla /Esse McChesney / Sandra Mujinga / Rasmus Myrup / Ania Nowak / Outi Pieski / Luiz Roque / Prem Sahib / P. Staff / Iris Touliatou / Ana Vaz / Osías Yanov /
The highlighted artists exhibit at Göteborgs Konsthall.
Other Venues
Röda Sten Konsthall / Gothenburg City Library / Hammarkullen Konsthall