Exhibitions
Burnout
Date
24 Sep 2022 – 8 Jan 2023
Location
Göteborgs Konsthall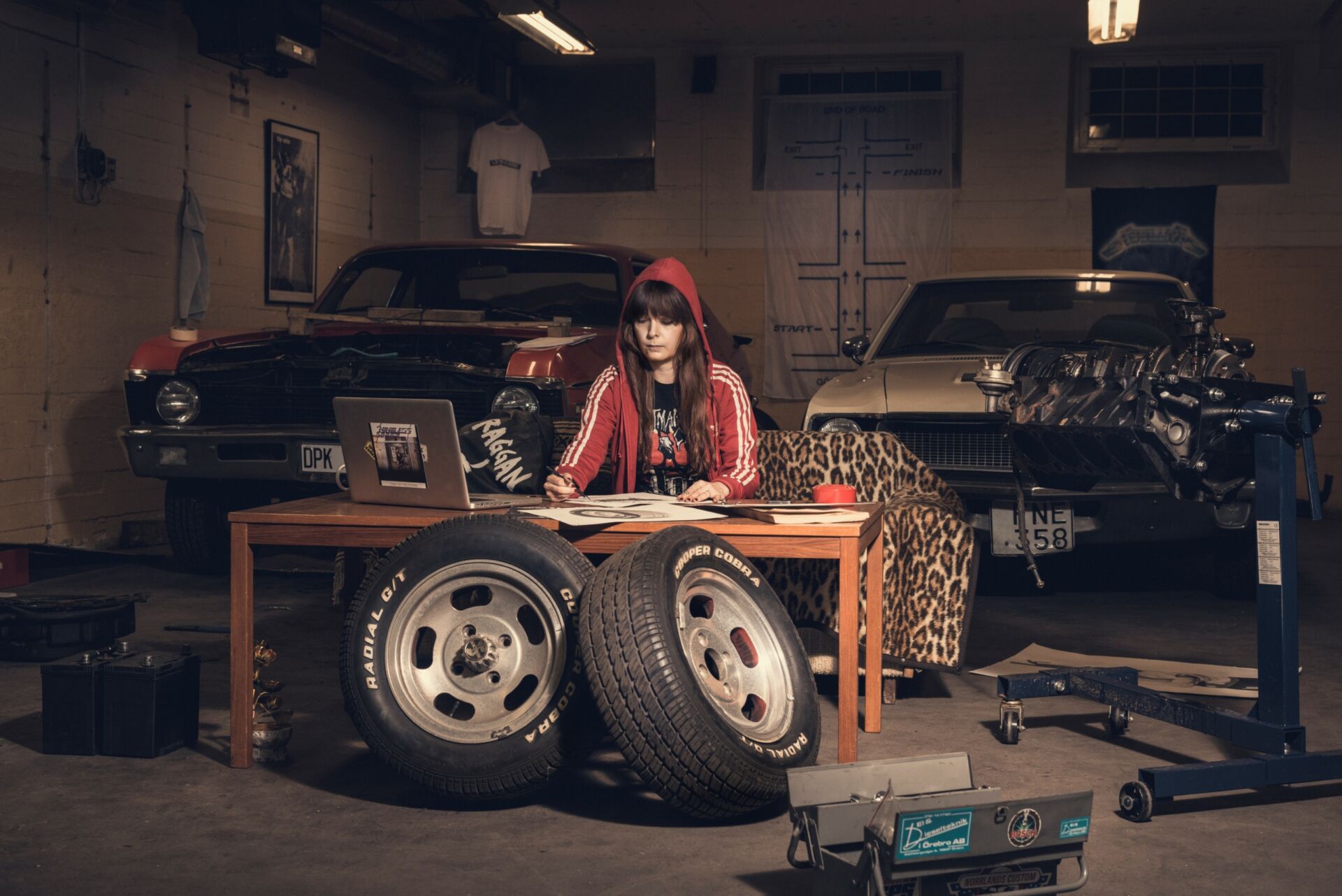 Josefine Östberg Olsson, photo Patrik Roos.
The exhibition Burnout presents nine artists who directly or indirectly take the car as their starting point – an object that drowns in political, philosophical, and existential meanings.
In art and popular culture, the car has been a powerful and versatile symbol of both progress and stagnation, freedom, and confinement. Artists have used it as a motif, concept and tool to discuss and portray contemporary issues and conditions.
As is the case in the exhibition Burnout, where the car acts as a starting engine and starting point for discussing both existential and political issues.
Here, multifaceted metaphors for global consumption and the exploitation of natural resources are mixed with personal stories of mental burnout, toxic masculinity, power, desire and rebellion. Through video, installation, sculpture, painting and textiles, the exhibition paints a poetic picture that contains both life and death in an in-depth interrogation of our time, where forces such as creation and destruction come together in a piece of metal with four wheels.
Participating artists: Andreas R Andersson, Björn Engberg, Kjellåke Gerinder, Oscar Guermouche, Sara Lännerström, Yngvild Saeter, Linnéa Sjöberg, Johan Zetterquist and Josefine Östberg Olsson
The exhibition is based on an idea by Josefine Östberg Olsson and Björn Hellberg.