Exhibitions
Before
We
Forget
Date
6 Oct 2018 – 13 Jan 2019
Location
Göteborgs Konsthall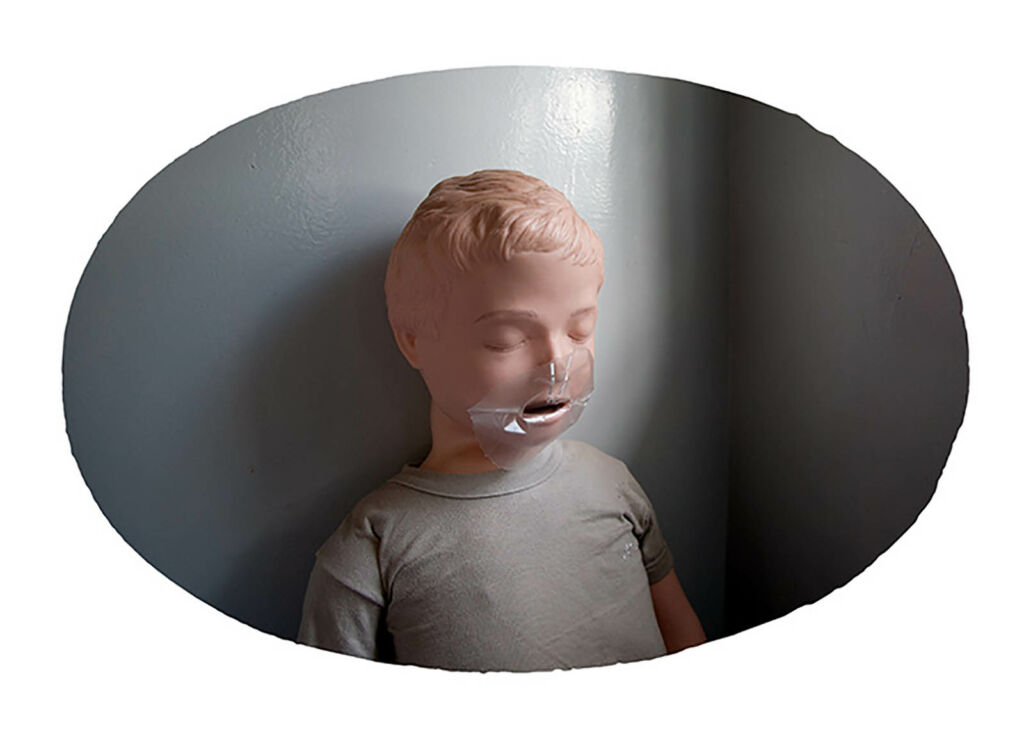 Helga Härenstam, I väntan på vad som komma skall, 2018.
The exhibition Before We Forget brought together five national and international artists: Petra Hultman, Helga Härenstam, Kateřina Šedá, Knutte Wester and Ferhat Özgür. Common to the works presented in the exhibition was that they all depict a personal and close encounter between generations – between the artist and an older family member. How have work, class and culture shaped the life stories depicted in the works? What legacy has been left behind for today's generation? And what do these portrayals say about our society today?
The exhibition highlighted stories in which loved ones form the basis for artistic exploration. An encounter between different generations, epochs and circumstances emerges. From fragments of memories, photo albums and conversations, five different life stories are depicted. These include the big and decisive events in life, as well as the small and seemingly insignificant, but which have none the less shaped life choices. What unites these projects is a tenderness towards the stories created and portrayed with care, time and love.
From the mire of personal archives, a number of major political issues are raised surrounding the society that shaped the individual – now and then. The projects reflect our age, depicting a society that has undergone a dramatic transformation over the past 70 years. Questions of class, work, convention and identity run like a red thread through the exhibition, but also questions of who holds our individual and collective memories in trust and how these have been passed down from generation to generation.
In Petra Hultman's work, her grandmother Mary's and grandfather Hilding's diligent needlework and joinery form the point of departure for an exploration of questions of work, time and value. The video installation Work in the Home comprising archive films from Svensk Husmorsfilm AB depicts the Swedish ideal of the housewife and illustrates the Swedish welfare state's patriarchal and ideological engineering.
In Helga Härenstam's project In Waiting for What is to Come, the artist sets out on a journey in the footsteps of her grandmother Stina, who grew up on a mission station in the then British colony of Rhodesia. Starting from an old photo album of the family's life in Mnene, reality and fiction are woven together through fragments from then and now. The work is structured around texts and image combinations in which photos from her grandmother's old album meet Helga's own, giving birth to a both poetic and political family story of power, religion and colonialism.
The Czech artist Kateřina Šedá has established a practice based on social interventions and collaborations with people she meets. In the work It Doesn't Matter, she encourages her depressed and bedridden grandmother Jana Sedá to draw from memory the almost 650 articles from the hardware store where she previously worked. In the process, her grandmother regains an important sense of worth and meaningfulness that had been lost following retirement and her husband's death.
Questions of class and legacy are developed in Knutte Wester's extensive watercolour suite and animated film A Bastard Child, depicting snapshots from his grandmother Hervor's dramatic childhood as an illegitimate child in early twentieth-century Poor Sweden. The story reminds us of the harsh regulatory mechanisms for social control, exclusion and oppression, as well as the struggle for a more equal society.
In Ferhat Özgür's work Metamorphosis Chat, the artist films his mother, who wears a traditional hijab, in conversation with a friend, who has worked as a teacher and wears modern dress, jewellery and makeup. In a light-hearted way, the two women decide to assume each other's roles and swap clothes. The intimacy in the artist's relationship with his mother creates the conditions for the two women to break out of their accustomed roles, with warm, kind and sometimes embarrassed laughter, and explore what it means to see themselves in another guise. Questions are raised here about social conventions, the woman's role in patriarchal family structures, the hijab's symbolic value and religion in a way that breaks with conventional portrayals.