Exhibitions

180° –
BEHIND ME
Mounir Fatmi
Date
8 Jun 2018 – 16 Sep 2018
Location
Göteborgs Konsthall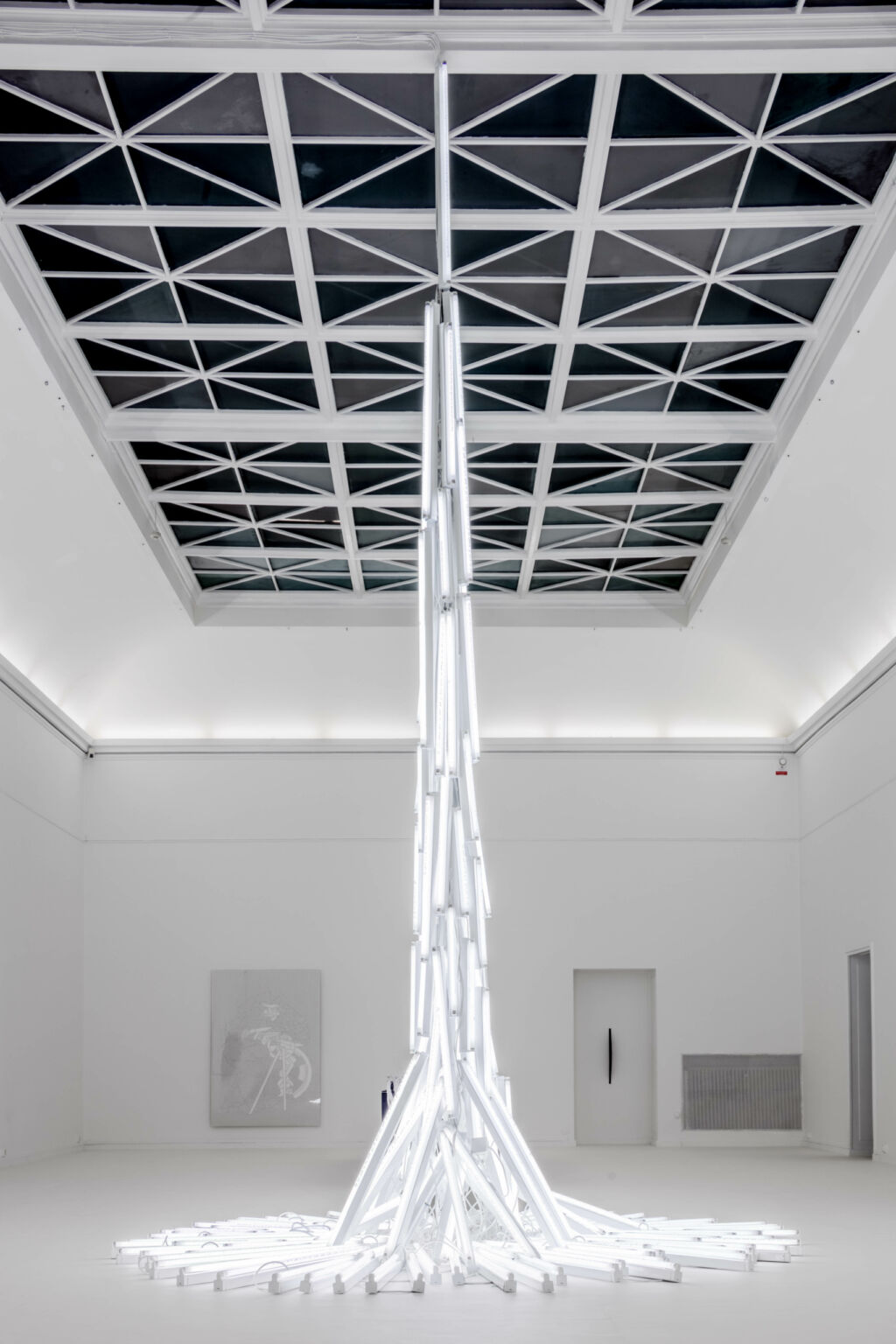 Installation view, main gallery, photo by Jean-Baptiste Béranger.
From june to september 2018, Göteborgs Konsthall presented the first major Scandinavian solo exhibition with Moroccan-born artist Mounir Fatmi. Engaging in notions of the written word – its beauty, violence and fragility – Fatmi's works expose the layers of interpretation and reinterpretation that comprise our history. While reflecting current threats against the free word these works seek to open the political potential of language.
In the exhibition 180° Behind Me Mounir Fatmi presented new and existing works in a wide variety of media. Through installation, video, sculpture and photography Fatmi explores human doubt, fears and desires in the tension between East and West, and between ancient tradition and accelerated contemporaneity.
Committed to revealing oppressive social and political structures, Fatmi comments on some of today's most pressing issues. Seeking to illuminate the role of artists in a time of crisis, the works in the exhibition explored the urgency of free speech and deconstruct dogmatic religion and ideology while also questioning our rampant consumer society.
Several of the works in the exhibition integrated Arabic calligraphy, both as language and patterns. The beauty of words, and their power to both bring together and shatter, is consistently present in Fatmi's practice. Working with old technologies and materials such as VHS tapes, antenna cables, fluorescent strip lights, copy machines, printing presses and typewriters he contests linear notions of time and the supposed progression of society.
Key concepts in Fatmi's work are disappearance and repetition, including history's tendency to repeat itself. The materials he chooses are containers of information while also functioning as archives in and of themselves. The works appear as monuments to the utopias of modernity and to the narratives which are gradually erased from our memory.
The exhibition was accompanied with a publication featuring both works specially comissioned for the exhibition as well as existing works.