Artists
MEIRA AHMEMULIC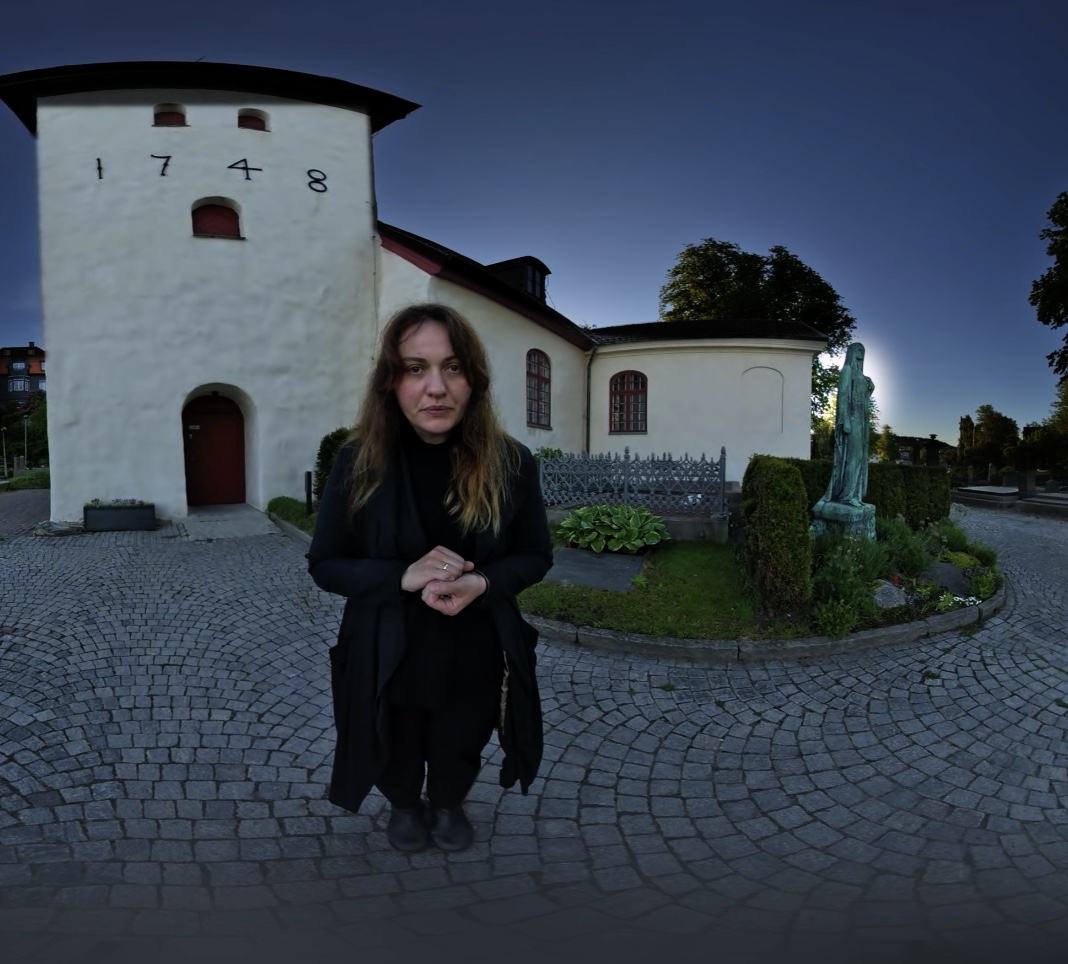 De höga husens rundgång, 2022 VR-verk (16 min)
The Feedback of the High Buildings is a multi-part VR work that seeks to destabilise the viewer's position in the urban space by causing a sense of being invisible and watched at the same time. Different scenarios and voices form a kind of 360-degree collage that takes the viewer through a city of boundaries.  
A ritual based on the history romantic Leonhard Fredrik Rääf's (d. 1872) collection of folklore provides the magical formula for invisibility. In the Church of Bethlehem, a priest preaches on how God spoke of creation: "God's speech was without mercy.
Therefore, it had to be perfect." Here, a passage under a concrete building in Gårdsten, a square in the housing estate and Stora teatern form the backdrop for various revelations and meetings where words and language serve as magical spells and border controls.